About San Diego Teen Challenge
Where hope is found and lives are restored.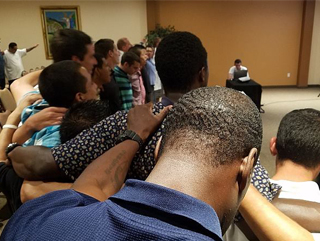 Since the mid-70's Teen Challenge has been a part of the San Diego community.
Located today near the east part of the county, this facility has been as much of a miracle story as the lives of those who have been helped by it. Spending nearly its first 20 years in existence moving from borrowed buildings to rented facilities it finally found a permanent home in 1996 when an abandoned 26,000 square foot former medical facility came available. With a deep trust in God's continued provision, it was purchased. Abandoned, gang-infested, covered in graffiti, full of rubbish and rodents, the facility—like the men who would later go through it—needed a lot of help. However, with great care, patience and prayer, a total renovation was completed with the help of many volunteers who recognized the caliber of the impact a more equipped facility could have in this community.
Today, one miracle after another continues to underscore God's faithfulness and providence. San Diego Teen Challenge is a vibrant testimony to the community, city, county and churches of how God transforms the lives of the wounded and broken into something new and glorious. From mayoral recognition to city, police and county departments, as well as the public schools and the judicial system giving Teen Challenge credit and commendation for its vital role in the effort, San Diego Teen Challenge not only helps those long devastated by addiction, but also helps to meet the needs of local families. This includes its TCKids after-school Learning Center and feeding the hungry through its monthly Community Outreach in partnership with the San Diego Food Bank. In addition, its life-changing residential addiction-recovery services, Teen Challenge is pioneering the way to safer streets and a richer quality of living for those in this community.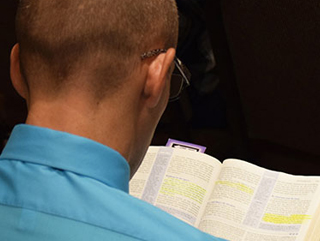 CONTACT INFORMATION
San Diego Teen Challenge
P.O. Box 15637 San Diego, CA 92175 PHONE: (619) 265-0337 EMAIL: 
sd@

null

teenchallenge.org